Carillo
La Tal (Spain)
Clocks have inner life?
Ding…dong… The clock strikes the hour and the gears start turning. Tick…tock…tick…tock… It's time… Unexpectedly the clock bursts into life and its characters fill the stage with their stories of knights, clowns, battles and passions.  The magic of the giant clock enchants everyone around it..
In each storie created by the company, the characters look like Swiss clockmakers appearing from the clock, dancing and revisiting the clown universe of the play.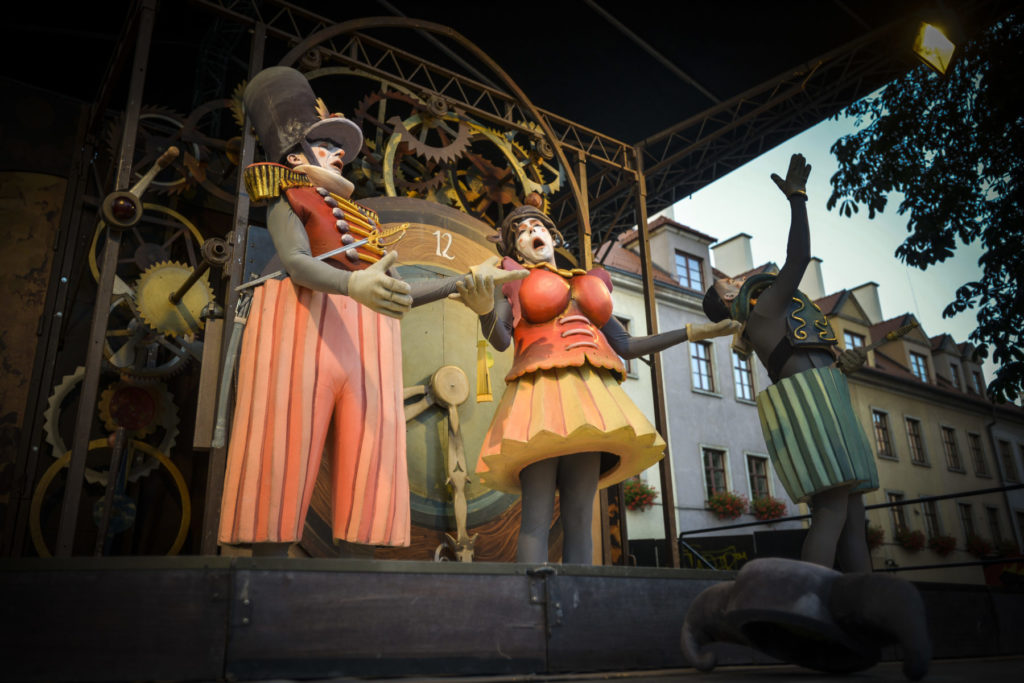 | | |
| --- | --- |
| | Creation and direction: Companyia La Tal Performers: Enric Caso, Jordi Magdaleno, Andreu Sans Music: Tales Music Set design: Quico Estivill Scenography painting: Txema Rico Design and painting wardrobe: Txema Rico Wardrobe construction: Taller Maravillas Design light: Marco Rubio Production: Companyia La Tal |