To Bee Queen
LadyCocktail (Be)
Acrobatic debate and liberating trapeze.
"We are in a beehive, the Queen arrives among her bees (the members of the audience) for an emergency union meeting.
The bees are on strike, they demand a fair redistribution of royal jelly for the entire hive …
On the program, acrobatic debate and liberating trapeze.
How will this queen of questionable nobility cope with the revolt of the plebs?"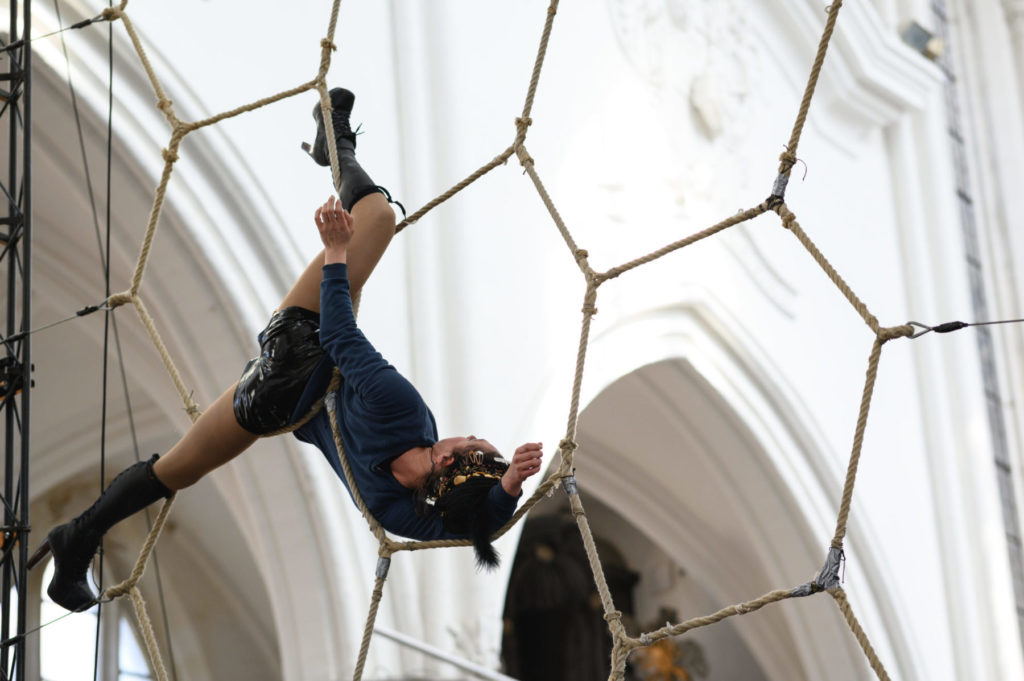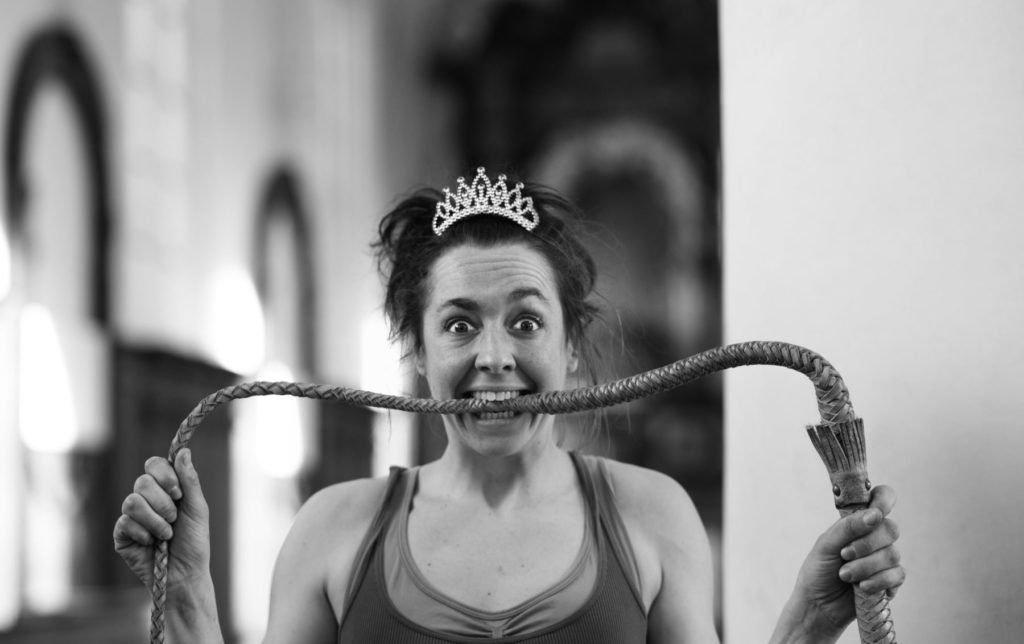 Lady Cocktail is a circus company founded in 2011 by Anna Blin, Violaine Bishop and Lola Ruiz, three swinging trapeze artists who all attended the Ecole Supérieure des Arts du Cirque in Brussels (ESAC). Their first opus "Les Filles du 2ème" premiered in March 2012 in Brussels. The company then embarked on an adventure that took them to several countries of the world (Belgium, France, Italy, Slovakia, Zimbabwe, Romania, Spain, The Netherlands, Germany, Switzerland… ).
In 2018 the company creates "Pub Show Urbain", together with the French street theater company Du Grenier au jardin.
It's now the turn for "To Bee Queen", solo by Lola Ruiz, which will see the light in spring 2021.
| | |
| --- | --- |
| | By : Lola Ruiz and Christine Rossignol-Dallaire Staging : Christine Rossignol-Dallaire With : Lola Ruiz and Olivier Mélis or Mark Dehoux or Mathieu Moerenhout Script development – "Bourse : Ecriture en Campagne" : Sara Amari – Cie Thank You For Coming Conception and construction of the swinging structure : Mathieu Moerenhout Sound technician : Amaury Baronnet and Noé Voisard Conception et confection of the costumes : Aline Breucker – Side Show Conception et confection of the music : Mark Dehoux Conception of the alveoli net : Filléas de Block – Atelier du trapèze France Conception graphique des visuels : Camille Testard Production : Asbl Tant qu'ça swing ! Co-Production : Latitude 50°- Pôle des arts du cirque et de la rue, Centre Culturel du Brabant Wallon, Ville de Bruxelles via appel à projet Kangouroe-bxl, Festival International des Arts de la Rue de Chassepierre With the help of : Wallonia-Brussels Federation With the support of : La Roseraie, L'Espace CAR-Pôle de création des Arts de la Rue de la MCA, 30CC – le Centre cultuel de Leuven, Wallonie-Bruxelles Théâtre-Danse, La Maison de la Création, Espace Catastrophe, Latitude 50 & la SACD & La Chaufferie Acte-1 & le SSA via La bourse « Ecriture en campagne » |