23 July 2023 | ccrm | News
The Rally in "l'Avenir"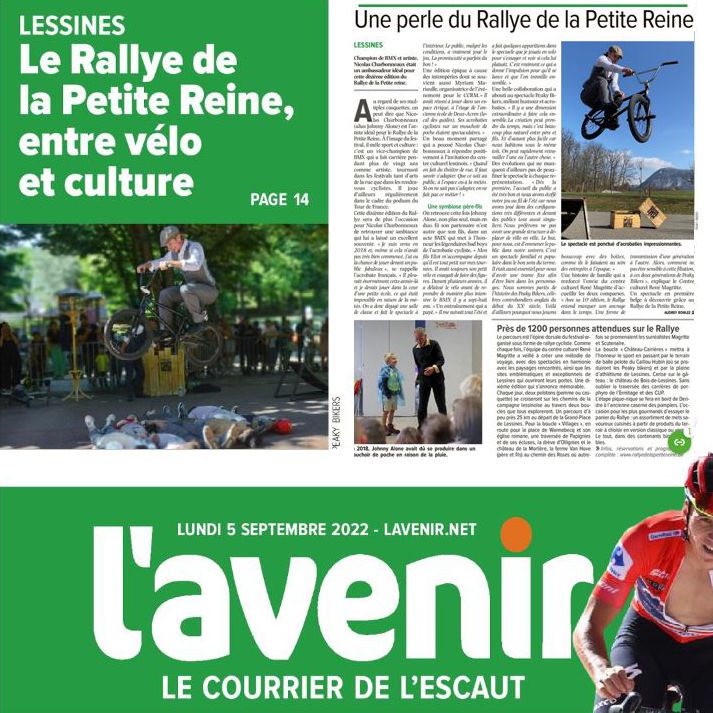 Read all about the 10th Rallye de la Petite Reine in l'Avenir!
https://www.lavenir.net/regions/wallonie-picarde/lessines/2022/09/05/peaky-bikers-une-perle-a-decouvrir-au-rallye-de-la-petite-reine-a-lessines-KTHCFI5BTVA5LO2VLNIHDANYWY/?fbclid=IwAR2JTqYniAGRBFxKWJau7VIGkPqI557bUAJdYP-bEf4dbWIdwLQru337mNA
Focus on Johnny Alone, who is back with a new show, accompanied by his son. Johnny Alone is emblematic of the Rallye de la Petite Reine, as he himself moves between sport and art, his discipline being BMX bikes. With his son, he presents a show full of humour based on the world of Peaky Blinders!
Do you already have your tickets for the Rally?
www.RallyeDeLaPetiteReine.be/tickets